My Blog
Posts for tag: bad breath
By Jacob W. Skinner DMD, PA
March 13, 2020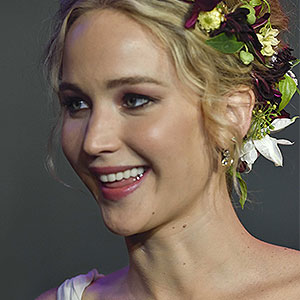 Hollywood superstar Jennifer Lawrence is a highly paid actress, Oscar winner, successful producer and…merry prankster. She's the latter, at least with co-star Liam Hemsworth: It seems Lawrence deliberately ate tuna fish, garlic or other malodorous foods right before their kissing scenes while filming The Hunger Games.
It was all in good fun, of course—and her punked co-star seemed to take it in good humor. In most situations, though, our mouth breath isn't something we take lightly. It can definitely be an unpleasant experience being on the receiving end of halitosis (bad breath). And when we're worried about our own breath, it can cause us to be timid and self-conscious around others.
So, here's what you can do if you're concerned about bad breath (unless you're trying to prank your co-star!).
Brush and floss daily. Bad breath often stems from leftover food particles that form a film on teeth called dental plaque. Add in bacteria, which thrive in plaque, and you have the makings for smelly breath. Thorough brushing and flossing can clear away plaque and the potential breath smell. You should also clean your dentures daily if you wear them to avoid similar breath issues.
Scrape your tongue. Some people can build up a bacterial coating on the back surface of the tongue. This coating may then emit volatile sulfur compounds (VSCs) that give breath that distinct rotten egg smell. You can remove this coating by brushing the tongue surface with your toothbrush or using a tongue scraper (we can show you how).
See your dentist. Some cases of chronic bad breath could be related to oral problems like tooth decay, gum disease or broken dental work. Treating these could help curb your bad breath, as can removing the third molars (wisdom teeth) that are prone to trapped food debris. It's also possible for bad breath to be a symptom of a systemic condition like diabetes that may require medical treatment.
Quit smoking. Tobacco can leave your breath smelly all on its own. But a smoking habit could also dry your mouth, creating the optimum conditions for bacteria to multiply. Besides increasing your disease risk, this can also contribute to chronic bad breath. Better breath is just one of the many benefits of quitting the habit.
We didn't mention mouthrinses, mints or other popular ways to freshen breath. While these can help out in a pinch, they may cover up the real causes of halitosis. Following the above suggestions, especially dental visits to uncover and treat dental problems, could solve your breath problem for good.
If you would like more information about ways to treat bad breath, please contact us or schedule an appointment. To learn more, read the Dear Doctor magazine article "Bad Breath: More Than Just Embarrassing."
By Jacob W. Skinner DMD, PA
August 06, 2019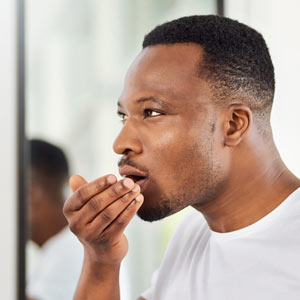 Be sure to mark August 6 on your calendars—and not just because it's the day in 1661 when the Dutch sold Brazil to Portugal, or when President Johnson signed the Voting Rights Act in 1965, or when the Ramones performed for the last time in 1996. August 6 also happens to be National Fresh Breath Day! But since fresh breath is important to us every day, we like to celebrate all month long.
Celebrating fresh breath might not seem as noteworthy as these other historical moments, but if you're a frequent halitosis (bad breath) sufferer, you know it can be downright embarrassing. More importantly, it could be a sign of a deeper health problem. It turns out there are a number of reasons why you might have bad breath. Here are the most common.
You're not adequately cleaning your mouth. Certain strains of bacteria are known for emitting volatile sulfur compounds, which give rise to that "rotten egg" smell and are a major component of bad breath. Because they feed on leftover sugars and proteins from food, you can keep them and their noxious odors at bay by brushing and flossing your teeth and brushing the broad surface of the tongue, a prime breeding ground for these bacteria.
You're not producing enough saliva. This unsung bodily fluid is a key part of good oral health. Besides helping to rinse the mouth of food particles after eating, saliva also fights odor-causing bacteria. If your mouth is dry because you're not producing enough saliva, bacteria can grow and create a number of oral health problems, including bad breath. You may be able to relieve chronic dry mouth and accompanying bad breath by using saliva-boosting agents or drinking more water. You should also talk to your doctor about any medications you're taking that might interfere with saliva production.
It could be caused by disease. Tooth decay or periodontal (gum) disease naturally give rise to bad breath—but so can other diseases like diabetes, cancer or respiratory infections. As you're dealing with these other conditions, you may also need to contend with bad breath as a side effect. You can help reduce any disease-based odors by keeping up your daily oral hygiene, especially if you're undergoing treatment for a systemic condition. Obtaining treatment, particularly if you have tooth decay or gum disease, will help reduce these embarrassing foul odors.
National Fresh Breath Day may not share the same pedestal with other momentous August dates, but if it reminds you to keep your mouth clean and see your dentist regularly, fresh breath certainly deserves its own day.
If you would like more information about the causes and remedies for bad breath, please contact us or schedule an appointment for a consultation. To learn more, read the Dear Doctor magazine articles "Bad Breath: More Than Just Embarrassing" and "Dry Mouth."
By Jacob W. Skinner DMD, PA
August 21, 2018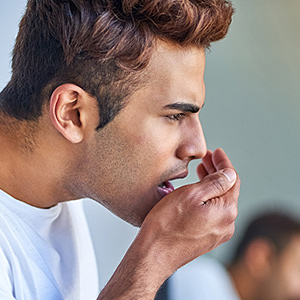 Unlike the months on either side, August isn't known for major holidays. But it does have one cause for celebration: National Fresh Breath Day! True, this observance will probably never achieve big-time recognition. Yet everyone would agree that fresh breath is something to appreciate! Unfortunately, bad breath is a persistent problem for many people. The first step in treating it is to identify the cause. Here are 5 common causes of bad breath:
1. Poor oral hygiene. Certain types of oral bacteria cause bad breath, and the mouth provides a perfect environment for them—especially when dental plaque and food debris is not well cleansed. So to keep your breath fresh, maintain a diligent oral hygiene routine. This includes brushing your teeth twice a day with fluoride toothpaste and flossing at least once a day. For an extra-clean mouth, use a tongue scraper—a plastic tool about the size of a toothbrush that's available in most drug stores. This will remove bacteria and food debris from your tongue for extra freshness.
2. Oral diseases. Bad odors in your mouth may also be caused by infections—which is what tooth decay and gum disease actually are. Sometimes old fillings wear out, allowing bacteria to re-infect a tooth that was once treated for decay. Other signs of these common oral diseases include tooth pain and bleeding or puffy gums. If you notice any of these, don't ignore it—make a dental appointment today!
3. Diet. Smelly foods will give you smelly breath; it's that simple. And the odors may linger after you have eaten them. When onion, garlic and other pungent foods are digested, their odor-producing substances enter your bloodstream and proceed to your lungs—which can affect how your breath smells. If you suspect your dietary habits are causing bad breath, try eliminating certain foods (at least temporarily) and see if that helps.
4. Dry mouth. Saliva helps cleanse your mouth, so reduced saliva flow can lead to bad breath. This accounts for "morning breath," which is caused when the mouth dries out during sleep (especially if you are a mouth-breather). However, some people don't produce enough saliva throughout the day. Sometimes it's just that they don't drink enough water. But a very common cause of chronic dry mouth is regular use of medications, both prescription and over-the-counter. If you notice that medication is drying out your mouth, let your doctor know. And stay hydrated!
5. Smoking. Given that smoking increases your risk for many serious diseases, including oral cancer, the fact that it can lead to bad breath seems almost trivial. Still, it's worth noting that smoking causes mouth odor both directly and indirectly by reducing the flow of saliva and promoting gum disease. In fact, tobacco in all forms is a hazard to your health.
If you'd like more information on bad breath, please contact us or schedule an appointment for a consultation. You can learn more in the Dear Doctor magazine articles "Warning Signs of Periodontal (Gum) Disease" and "Dry Mouth."