My Blog
Posts for tag: dental care
By Jacob W. Skinner DMD, PA
December 19, 2018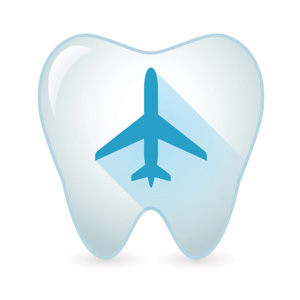 Each year, over a million Americans venture abroad for healthcare, with roughly half for dental treatment. Cost is the main reason — "medical tourists" believe they can save substantially on treatment, even with travel.
But before undertaking such a venture for dental work, there are some things you should take into consideration. For one, although quality care exists all over the world, you'll also find different standards of care. In the United States, for example, not only must dental providers graduate from accredited schools, they must also pass state examinations before they can practice (specialists even more). In some parts of the world, educational standards aren't as difficult to attain. You may also find differing standards for infection control, drug applications or appliances: for example, you may find a lower quality in implant or crown materials or craftsmanship than you might expect in the U.S.
Communication can also be an obstacle. Language barriers make it more difficult to understand what to expect before, during and after a procedure, or to have your questions answered. It may also hinder your provider from fully accessing your medical and dental history, which could have an impact on your treatment and outcome. Limited communication also increases misunderstanding about services offered, charges and treatment expectations.
Finally, many dental procedures have multiple phases to them, some of which normally span several months and visits. Many who go abroad for more complex procedures may try to have them performed in a much shorter time frame. Doing so, however, could prove disappointing both in the quality of the final outcome and your own well-being under such an arduous schedule. Even if your dental work is performed in an exotic locale, recovering from extensive procedures where you must rest and refrain from strenuous activity is best performed in the comfort of your own home.
It's important to get the facts before traveling to a foreign country for any medical or dental treatment, especially about a region's accreditation and care standards, as well as what you can expect in terms of amenities and culture during your stay. One good source is the U.S. Center for Disease Control's web page for medical tourism (//goo.gl/75iWBk).
Going abroad for dental care is a big decision — be sure you're prepared.
If you would like more information on dental treatment abroad, please contact us or schedule an appointment for a consultation. You can also learn more about this topic by reading the Dear Doctor magazine article "Dental & Medical Tourism: It's No Vacation."
By Jacob W. Skinner DMD, PA
August 01, 2018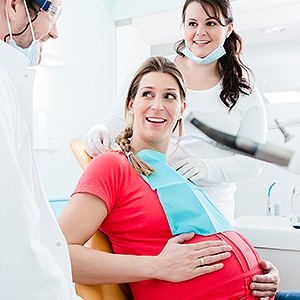 Pregnancy creates enormous changes in your physical body. These changes, especially on the hormonal level, can impact many aspects of your health including teeth and gums.
While it's easy to let dental care take a back seat to other health concerns, you should actually pay close attention to it while you're expecting. Here are 4 things to focus on during pregnancy to avoid problems with your dental health.
Don't avoid dental work unless otherwise advised. You may be concerned about undergoing dental procedures during pregnancy, especially those that involve anesthesia. But both the American Congress of Obstetricians and Gynecologists (ACOG) and the American Dental Association (ADA) encourage pregnant women to continue regular dental visits for cleanings and checkups. And unless your obstetrician advises otherwise, it's usually safe to undergo dental work that can't wait.
Be on the lookout for pregnancy gingivitis (gum disease). Because of the hormonal changes that occur during pregnancy, your gums could be more susceptible to gum disease caused by plaque buildup. That's why you should be on alert for signs of a gum infection like swollen, reddened or bleeding gums. And be sure to practice diligent, daily brushing and flossing to remove disease-causing plaque, as well as regularly visiting your dentist for professional cleanings.
Make sure your diet is "tooth" friendly. Because of the changes in your body, you may experience food cravings that alter your normal dietary habits. So as much as possible, try to keep your food choices in line with what's best for your teeth and gums: minimize your sugar intake (a prime food source for disease-causing bacteria); and focus on nutritiously balanced meals and snacks.
Keep your entire healthcare team informed. When you make your next dental appointment, tell your dentist you're pregnant and how far along, any medications and supplements you're taking, or any complications you may be experiencing. This information could have a bearing on how your dentist approaches any treatment. Likewise, let your obstetrician know about any issues with your teeth and gums, as well as any suggested dental work you may need.
If you would like more information on dental care during pregnancy, please contact us or schedule an appointment for a consultation. You can also learn more about this topic by reading the Dear Doctor magazine article "Dental Care during Pregnancy."