Meet Dr. Skinner and his staff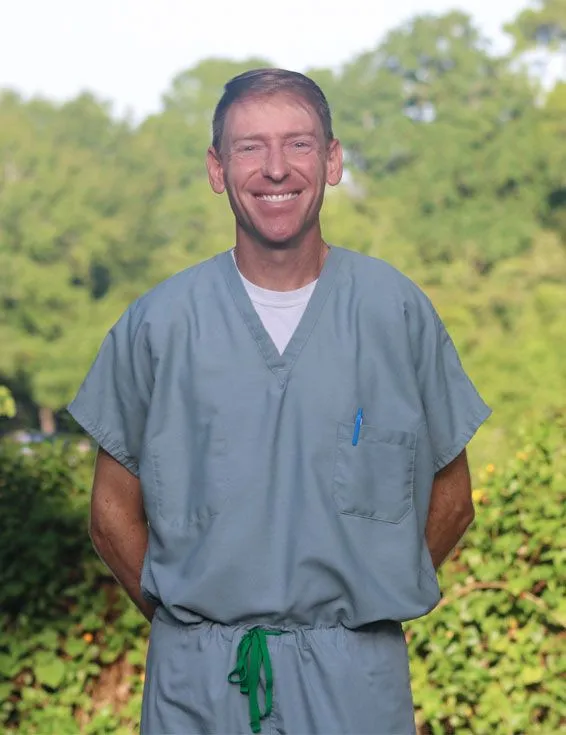 Dr. Jacob W. Skinner
Dr. Jacob W. Skinner grew up in Birmingham, Alabama and attended Auburn University. After moving back to Birmingham, he attended dental school at the University of Alabama at Birmingham (UAB), from which he would receive his Doctor of Dental Medicine degree. Dr. Skinner decided to relocate to Florida when he was selected to a general practice residency program at the West Palm Beach VA Medical Center. After spending time in south Florida, Dr. Skinner and his wife Cheryl decided to move to Tampa to raise a family and start a quality preventative, cosmetic, and family practice. Dr. Skinner distributes his time between private practice, spending time with his wife and his two wonderful daughters Malea and Aubrey, and his love of soccer.
Sheila - Registered Dental Hygienist
Sheila received her Associate of Applied Science degree in Dental Hygiene from Johnson County Community College. Sheila helps clean and maintain your healthy smile. She always does her best to make all patients comfortable at their appointments, and educates as she strives to keep all teeth as beautiful as possible.
Angela - Office Manager
Angela is from Texas, but is proud to call Florida home. She began her career in 2002 as a certified dental assistant and now enjoys working on the business side of dentistry. She will be happy to answer all of your insurance and billing questions.In her free time, Angela loves to spend quality time with her family.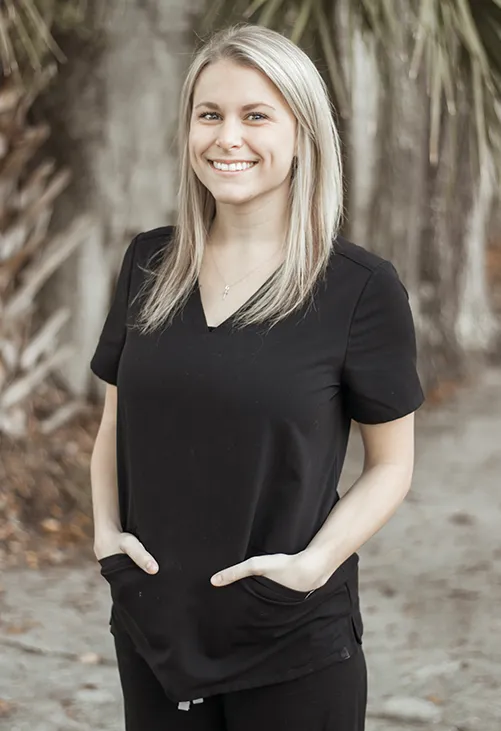 Liz - Certified Registered Dental Hygienist
Liz was born and raised in New Haven, Michigan. She received her Dental Hygiene Degree in Florida at St. Petersburg College. She has a passion for providing quality care for each of her patients and strives to ensure that each visit is a positive experience. In her free time she enjoys relaxing at home with her husband, playing with her kids, and traveling to MI to visit family and friends.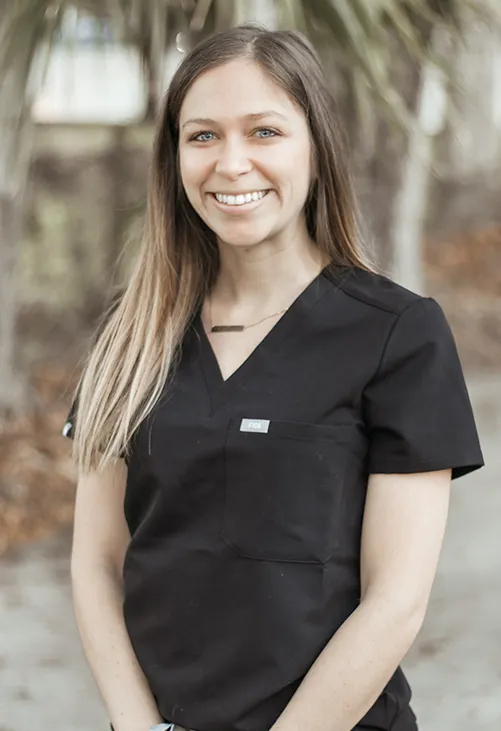 Abby - Certified Registered Dental Hygienist
Abby was born and raised in West Chester, Pennsylvania. She received her Dental Hygiene degree at St. Petersburg College. She strives to provide the highest quality dental hygiene services to our patients and to educate them on proper at home dental care. She incorporates a calm and reassuring manner to ensure a positive and pleasant experience each and every time. In her free time Abby loves spending time with her toes in the sand at the beach, playing tennis and spending time with her friends.
Melissa - Registered Dental Assistant
Melissa is a native to Wisconsin but has called Florida her home since 1984. Melissa attended The Dental Assisting Institute of St. Petersburg, where she received her Expanded Functions and Radiography Certifications. Making all patients feel comfortable during their visits is what she loves most about her job. In her free time she enjoys spending time with family and friends at the beach.
Nikky - Registered Dental Assistant
Nikky grew up south of Tampa in a small town called Englewood. She graduated from Charlotte Technical College in 2015 and was ecstatic to move to Tampa in 2020. Nikky is honored to be a part of helping people smile better and is genuinely devoted to making all patients dental visits more pleasant. During her leisurely time she enjoys staying active in the garden and exploring her new home In Tampa.